Fiona O'Loughlin Senator
Senator in Kildare South. Deputy Leader in Seanad; Spokesperson on Education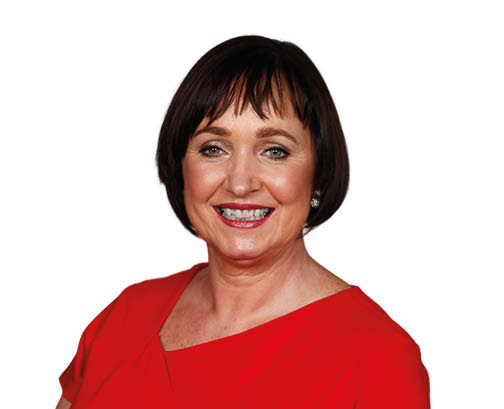 Meet Fiona
From Rathangan, living in Newbridge, Fiona was the first woman ever elected to the Dáil Constituency of Kildare South in 2016 coming from a background of working in Education, Special Olympics and as a County Councillor.
Fiona currently serves as the FF Deputy Leader in the Seanad, FF Spokesperson for Education in the Seanad, Chairperson of the Oireachtas women's caucus, Chairperson of the all party dementia group, Head of the Irish delegation to the Council of Europe. She is also deputy Chair of the Oireachtas Education committee and Fianna Fail parliamentary party liaison with the women's network.
Fiona is passionate about public service, champions volunteerism and the empowerment of local Government and local Communities. She is also dedicated to social justice and achieving equality. We must all contribute to community and society to make it stronger, fairer and more prosperous.
CONTACT
1, Canning Place Newbridge Co. Kildare