As the largest and most active political youth movement in Ireland today, Ógra gives young people the opportunity to get involved in real politics and engage in political activity at a local, national and international level.
Members actively participate in debating and developing policy on a range of issues which affect young people and their communities.
We run a host of different political and social events throughout the year, including the National Youth Conference and Markievicz Summer School, as well as many other regional and local events.
Ógra's core role is to engage in political activities such as campaigning, lobbying and promoting our policies and values. Socialising is important too and Ógra is a great place to make new friends and meet new people!

To highlight and campaign for the needs and issues that affect and interest young people

To promote opportunities for young people to participate in political debate and discussion

To ensure young people have a voice and a say on the issues which affect their futures

To facilitate and enable home ownership

To encourage and promote as many young candidates as possible for Fianna Fáil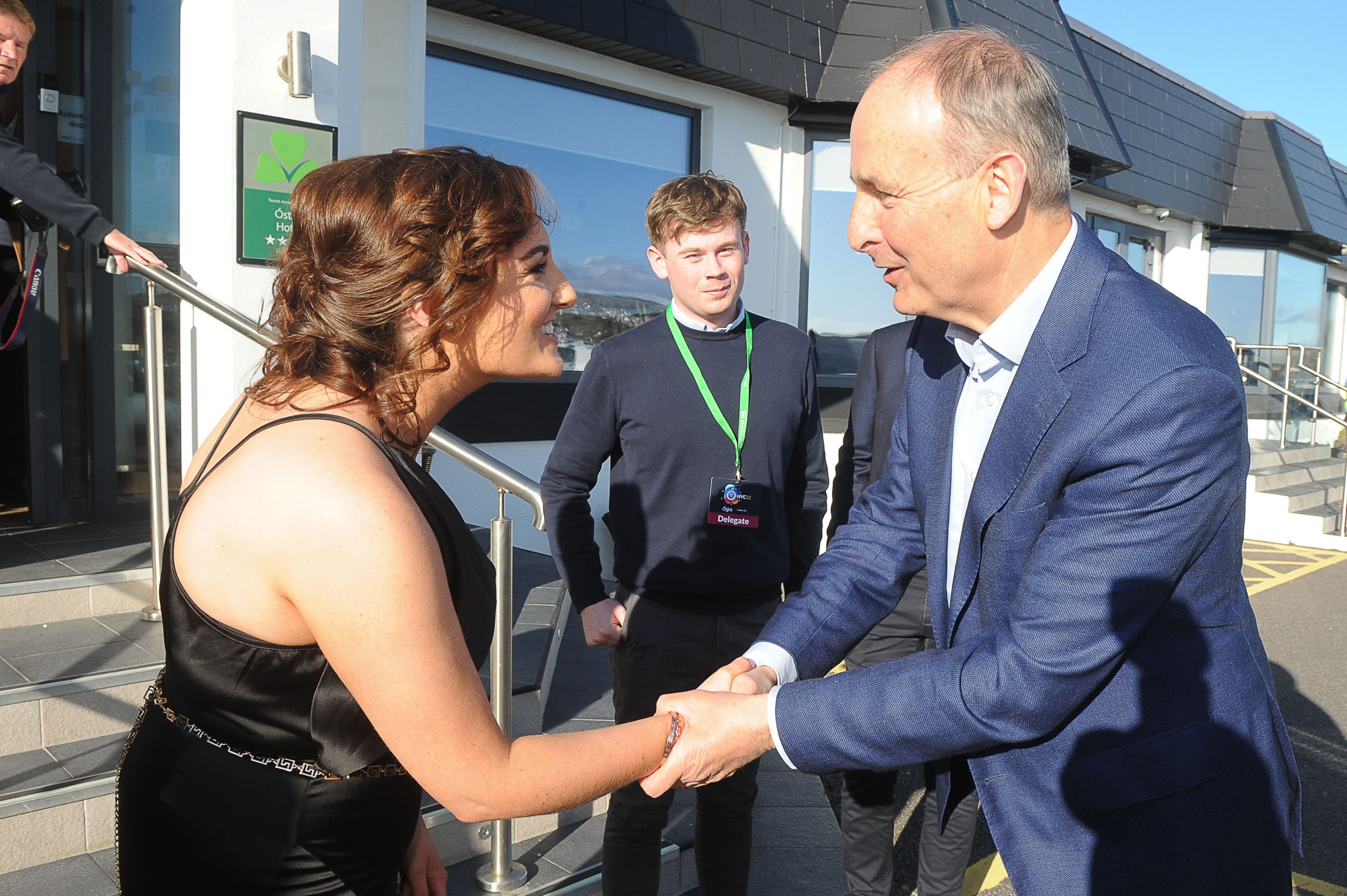 Our members actively engage with their peers, stakeholders and members of the Fianna Fáil Parliamentary Party on an ongoing basis to ensure that the voice of young people is central to the Party's policies and decision-making. Currently, we have several working groups that meet regularly with TD's, Senators and youth groups, focusing on a 'New Deal for Young People'.
We are working on policies including Housing, Education, Apprenticeships, Women's Health, Climate Action and Shared Island, amongst other issues.
Campaigning is at the heart of Ógra Fianna Fáil. Our members join campaign teams right across Ireland. We knock on doors and campaign online to publicise our local candidates and national policies at every opportunity. We play a significant role in the national campaigning effort for all elections and referendums, actively engaging in leaflet drops, monster canvasses and debates.
Campaigning has moved more and more online, too, with many of our members campaigning on social platforms and developing digital strategies. This is done with the goal of promoting the Party's message and policies.
Founded in 1975 as the youth wing of Fianna Fáil, membership of Ógra is open to anyone between the ages of 16 and 30 inclusive, either in higher education institutions or in any constituency around the island of Ireland.
Many members of the current Parliamentary Party began their political involvement in Ógra and are a strong testament to Ógra's role in encouraging active participation of young people at all levels of the Fianna Fáil Party and in public life. Members have also held key positions in student politics across the country and been leaders in their communities and local groups.
Social and political activities are important in Ógra and the National Youth Conference and Summer School, which take place every year, as well as many other national, regional and local events, are exciting and interesting both politically and socially.
It was visionary, idealistic and committed young people who founded Fianna Fáil, under the leadership of Eamon de Valera in 1926. What followed was a momentous national movement encompassing the ideals of a united Ireland, social and economic advancement and equal opportunities.
The next decade will present many more challenges for Ógra, but that is what Ógra is all about: meeting challenges. The vibrancy and enthusiasm of youth is a unique thing that should be cherished and used to its full potential. Ógra will continue to play a defining role in the future of Ireland's largest political party and in shaping the Ireland we want to live in.
Ógra Central Officer Board
Our Central Officer Board is elected at our National Youth Conference which is held annually.