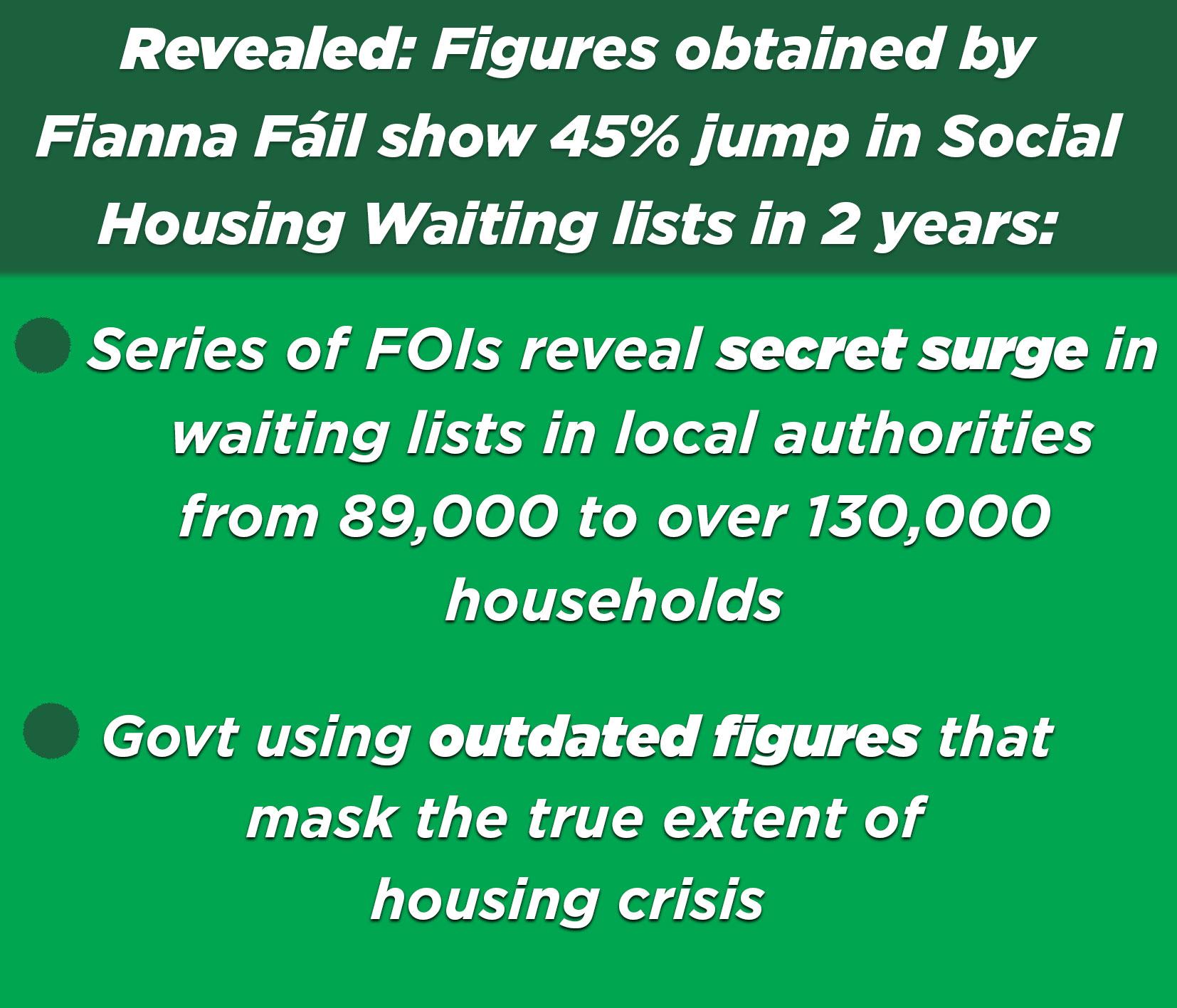 Both the Department and the Minister severely underestimate social housing need around the country, using the housing waiting lists from 2013 for all official purposes, including for housing funding allocations under the Social Housing Strategy 2020.
According to the Department list, there are about 90,000 social housing applicants, however according to the up-to-date Local Authority own social housing list records obtained by Fianna Fáil, the actual number is over 130,000.
This means there has been a startling 45% in social housing waiting lists since 2013.
As a result, all Social Housing Allocations under Minister Kelly's strategy are completely inadequate compared to the housing need in 2015.
For instance, the Minister's announcements that 2,915 social housing will be built (or at least commenced) in 2015. While these targets represent the grand total of the Minister's ambition, even if achieved these units would reduce the waiting list by less than 2%.
However in reality, even these figures are ambitious, as many of the actual Social Housing Units announced by Minister Kelly this year have not even been commenced.