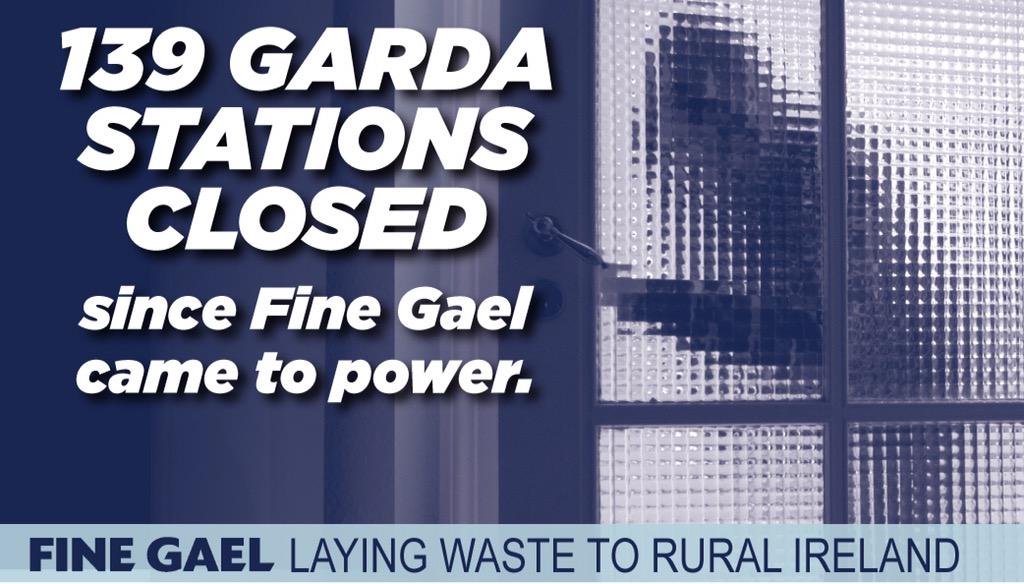 Rural crime continues to soar within the state thanks to FG and Labour policy. Burglary offences are up by 2,241 or 8.4% in the past year.
FG/Lab closed 139 Garda stations saving a measly €556,000 per year while rural communities are left unprotected.
Read
Fianna Fáil plan for tackling rural crime.