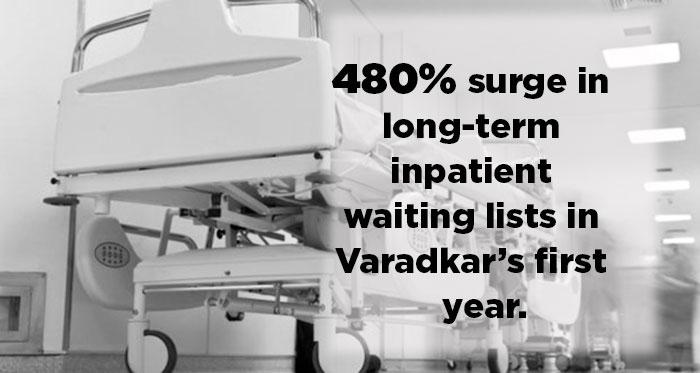 This government has presided over an explosion in waiting times for hospital care. Even since this time last year, there has been a five fold increase in inpatient/day cases and a 60% increase in outpatients waiting over a year.
At the start of 2015, Minister for Health, Leo Varadkar, abandoned his predecessor's target of a maximum 8 month waiting time for hospital inpatient/day case appointments and one year wait for an out-patient.
Instead, the Minister choose to set the unambitious target of 18 month waiting times.
Incredibly, it has emerged that even this target has not been met, with 11,235 people waiting over 18 months for an outpatient appointment at end August, including 766 children. Meanwhile, 66,000 patients are waiting over a year for an appointment, including 5,000 children. For in-patient and day case procedures, 1,368 people are over 18 months.
It is clear that Minister Varadkar is at drift, with no policy to deal with the continually worsening waiting times for medical care, the public is beginning to lose trust in our health service.
Fianna Fáil has a better plan to restore confidence and fairness to our healthcare system.